HOW TO CHANGE SPARK PLUGS ON A LAWNMOWER?
Posted by LiDu on
If you have a lawnmower in your house, you should know it's nothing but an engine that's equipped with blades spinning around the grass. These lawnmowers normallyrun on oil or gas and need a spark plug to function properly to get going. But in case you are experiencing a bit of drop in performance from your mower, if your spark plug looks like it's overused and corroded, it might be time to replace it before it creates a problem while you work.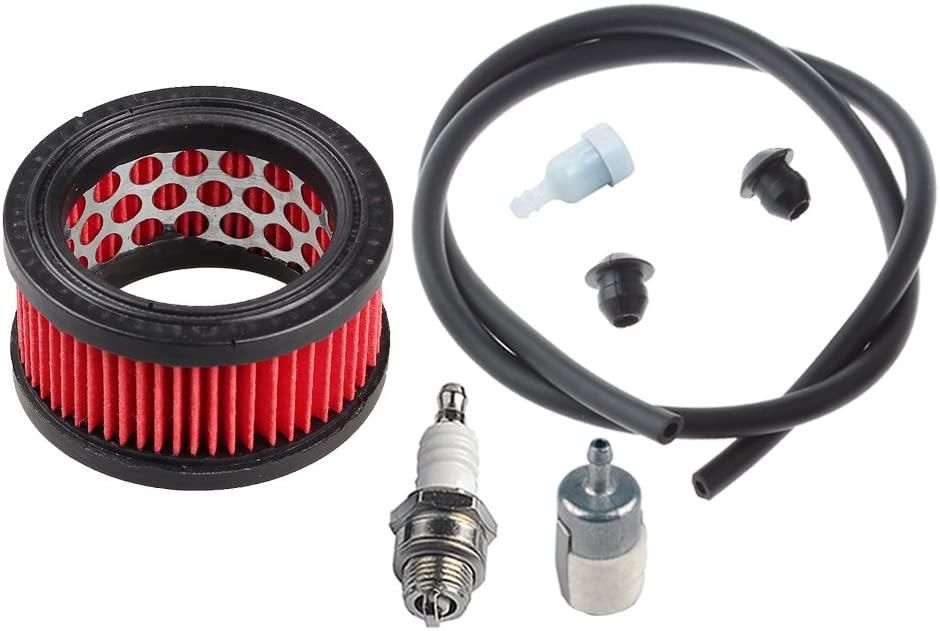 When do you need to replace your spark plug?
So, you need to understand when your spark plug needs replacing:
Normally you will hear a pinging or rattling sound that will suggest your mower engine is knocking.

In case you keep track of your fuel consumption, then it will also be an easier way to know when you need to change your spark plug. Once your spark plug gap becomes wider, it starts to consume a lot more fuel than it should and it becomes significantly oil inefficient.

Of course, in case your spark plug fails, your mower won't start at all. Unless you have an empty fuel tank, it's the spark plug preventing you from working with the lawnmower.

Once your spark plug gets old, it will start misfiring. This means you will have to rewind and try

multiple times to start your mower engine.

You can also check with the spark plug gap.

Once it becomes too wide, it will start declining combustion and oil efficiency will start decreasing as well.
How to replace the spark plug of your lawnmower?
Now that you have to change your spark plug, how you are going to do it? Well, of course, you can ask an expert to visit your home and do it for you. But if you try the following steps, you can see how easy it is to change your spark plug.
Once your engine is cool, remove the spark plug wire.

Clean the wire so that there is no debris or rust on it.

Unscrew the spark plug with a wrench and then remove the old spark plug. If you feel that your spark plug is too tight, remember not to apply excessive force to unscrew it. Make sure that you use some lubricant and proper wrench size. This will help you to unscrew the old spark plug.

Use a spark plug gauge and measure the plug gap between 2 electrodes.

Remember to check your manual before adjusting the gap to match the exact specs from the manufacturer.

Now use your hands to connect the spark plug. Then use a wrench to

gentlytighten it. Once done, finalize its position using the wrench keeping in mind that the spark plug shouldn't be too tight.

Replace your spark wire if required; otherwise, reconnect carefully to the newly installed plug.

Test your lawnmower by starting the engine. In case it fails, you might need to check the spark wire connection.
Buying the right Spark plug
Now that you know how to change your lawn mower spark plug, you need to know a bit about buying your spark plug. First of all, not all spark plugs are of the same size. To make it work properly you will need a spark plug that has a specific size to fit in with your model. For this purpose, make sure that you mention the model details of your lawnmower while you search for the spark plug. This will make buying spark plug online a lot easier. So, what are you waiting for? Buy a quality spark plug today, replace it and restart your lawnmower!
---
Share this post
---
---
---
0 comment